---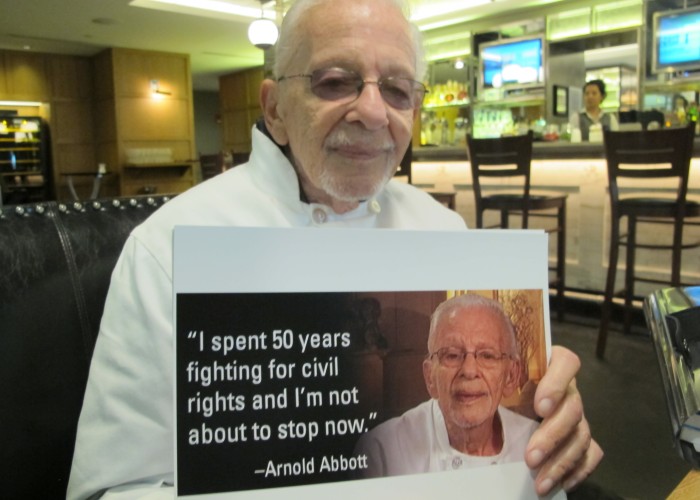 Arnold Abbott, Florida advocate for the homeless, has scheduled a trip to Washington this week with other activists from Broward to bring their campaign against unfair laws targeting public feedings to lawmakers.
The publisher of Homeless Voice, Sean Cononie, and Mr. Abbott have plans to convene with Washington lawmakers and to go to an annual memorial service that is sponsored by the National Coalition for the Homeless that honors the homeless who have died this year. The memorial service is set to start on Friday at noon. The event takes place at New York Avenue Presbyterian Church.
On Monday, Abbott stated that he wishes to gather more information about the national situation that involves the homeless, as well as gaining new insight into steps that can improve the homeless situation in South Florida. Abbott stated that he hopes to "learn from the … Read More »
---
Sean Cononie helps the homeless as if it were his own family. The City of Fort Lauderdale is trying to make certain activities that help the homeless illegal.
Normally feeding a person is a great act of kindness, until now. If you feed the homeless in the city of Fort Lauderdale, Mayor Jack Seiler says that you are breaking the law and that you will be issued fines and serve possible jail time.
Sean Cononie says that there are currently 27 other cities across the United States that are making similar laws to criminalize homelessness.
Arnold Abbott has been feeding the homeless for 23 years and has decided to challenge the new laws.
UPDATE: On December 2nd, 2014, Judge Thomas Lynch has ordered the city to temporarily stop enforcing the law and told all sides to enter into a 30 day mediation. At … Read More »
---