Category: Uncategorized
---
Take A 100 Million off the Mars Budget and Give it to the FBI, Guess What the Martians Are not Attacking Us
I know this is going to piss some people off but I say this because we are at war with a group of people who do not follow the rules of the Geneva Convention. In fact, the only rules they follow are ones that create nothing but evil actions from the devil himself. This is not about gun control and I don't like profiling, but I can accept it at this time. As long as we keep it limited.
When you want to sell athletic shoes you seek your customers at sports events. When you want to help the homeless you do outreach looking for them in camps , the woods and areas of concentration such as soup kitchens. When … Read More »
---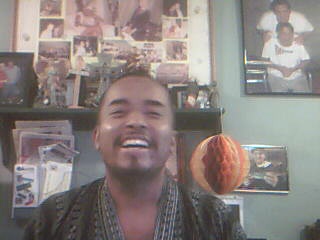 Federal bombing suspect: Terrorist or just 'crazy'?
James Medina was homeless, allegedly mentally ill
By Bob Norman – Investigative Reporter
Posted: 6:00 PM, May 13, 2016
Updated: 6:36 PM, May 13, 2016
Federal court records make it clear that James Medina was threatening to attack a synagogue before the FBI charged him in what was widely reported as a thwarted terror attack.
But before he made those alleged threats, Medina also threatened a church, his estranged wife, his in-laws, and, according to someone who knew him on the streets, just about anyone who looked at him the wrong way.
"He threatened everyone," said Rick Wallace, who said he met Medina while volunteering at the Jubilee Center of South Florida. "He was insane. He was a homeless guy on drugs. He is not a terrorist, he's just someone that needs to be in a hospital somewhere. C'mon man, … Read More »
---
Attention All Apple Owners…. I am not talking to the people who buy and use our products.   I am talking about the actual owners of  the Apple company.  The other day I walked out of my house while I was on the cell phone.  I looked at my pool which I love and said to myself  " Thank You Apple "  I was just thinking this little phone I am holding got me this pool.   My Pool is like a resort pool, beach entrance, hot tub in a cave and if you walk to the top of the waterfall in the cave  you can take the bridge leading to a two story Tiki Hut. My pool cost more than the main house at 5600 square foot and the 1800 square foot guest house.   I  said without  Apple … Read More »
---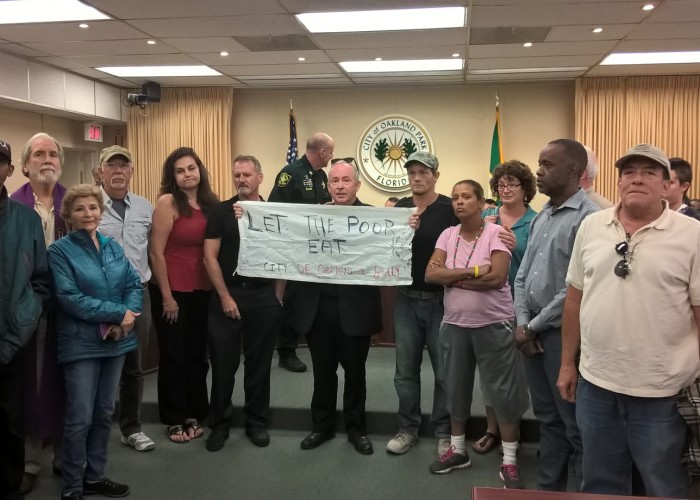 On February 17th 2016 , yes i did say the year 2016, Father Bob from All Saints Mission is being denied the right to do what his Jesus Christ commands him to do in the Book of Mathew. Well actually that same book commands me and others to do the same.
He has continued to use his church to fellowship by breaking bread with the poor of his community. Except him breaking bread gives him a fine daily. This is his first crime feeding the people , his second crime is a little civil disobedience. On this day he and others went to the City of Oakland Park City Commission meeting and gave their public comments and spoke from the heart. The good church leader was last to speak. I was one of the first to speak.
After the heartfelt speech from … Read More »
---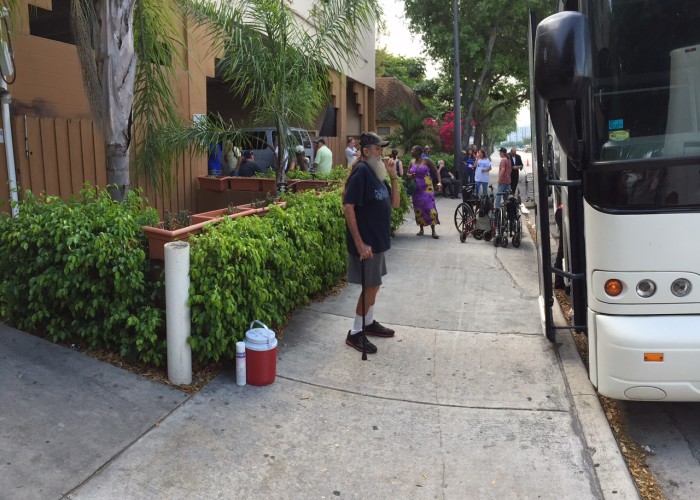 Why did Sean Cononie leave Hollywood?
First I must stress the fact that the Fire Department and its medics as well as the police did a great job with our agency.  In most cases they were there in  a flash.  But somewhere along the line something went wrong with me sending warnings to the administration if we had a bad flu season or when we had the Norovirus.
On one occasion Memorial Hospital was on lock down because they thought they had a case of Small Pox.  When I heard this, I called the intake office and asked if we got anyone in from Memorial in the last hour. We did.  From that I locked down our shelter and quarantined it.  I told staff to not let anyone in and no one out not even staff that was inside.  I too stayed … Read More »
---
Arnold Abbot, a 91-year-old activist who feeds the homeless in Fort Lauderdale, traveled to Washington, DC to receive an award in recognition for his work in providing meals for the homeless. He has been working to reverse an ordinance instituted in Fort Lauderdale, which places restrictions on where the homeless may be fed within city limits.
While defying the ordinance and being fined repeatedly, Abbot has spoken out about it and has even sued the city to have the ordinance repealed; after putting the ordinance on hold, a judge ruled Thursday that the hold would be lifted and the ordinance would again be implemented by law enforcement. Ironically, this judgment came while Abbot was in DC being recognized by a national advocacy organization for the homeless.
During his visit to the capital, Abbot continued to advocate for the homeless, insisting … Read More »
---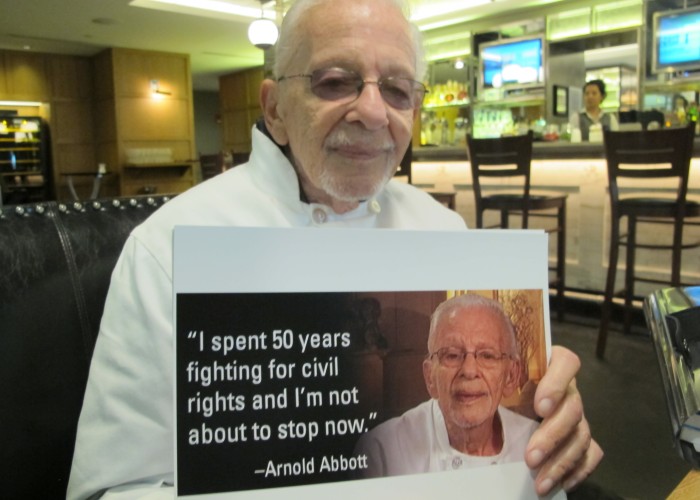 Arnold Abbott, Florida advocate for the homeless, has scheduled a trip to Washington this week with other activists from Broward to bring their campaign against unfair laws targeting public feedings to lawmakers.
The publisher of Homeless Voice, Sean Cononie, and Mr. Abbott have plans to convene with Washington lawmakers and to go to an annual memorial service that is sponsored by the National Coalition for the Homeless that honors the homeless who have died this year. The memorial service is set to start on Friday at noon. The event takes place at New York Avenue Presbyterian Church.
On Monday, Abbott stated that he wishes to gather more information about the national situation that involves the homeless, as well as gaining new insight into steps that can improve the homeless situation in South Florida. Abbott stated that he hopes to "learn from the … Read More »
---
Sean Cononie helps the homeless as if it were his own family. The City of Fort Lauderdale is trying to make certain activities that help the homeless illegal.
Normally feeding a person is a great act of kindness, until now. If you feed the homeless in the city of Fort Lauderdale, Mayor Jack Seiler says that you are breaking the law and that you will be issued fines and serve possible jail time.
Sean Cononie says that there are currently 27 other cities across the United States that are making similar laws to criminalize homelessness.
Arnold Abbott has been feeding the homeless for 23 years and has decided to challenge the new laws.
UPDATE: On December 2nd, 2014, Judge Thomas Lynch has ordered the city to temporarily stop enforcing the law and told all sides to enter into a 30 day mediation. At … Read More »
---
or Maybe We Should Be Happy We Got Our First Case
I was one of the people who took President Bush serious when he said that any community that at the time of a Bird Flu or a pandemic that expects the Federal Calvary to come and rescue them, that, that community would be set for pure tragedy. That scared the daylight out of me. What he meant is that no country can be prepared for a pandemic and that the only way to really be prepared is to have your own personal plan. Let me explain it like this, during the Spanish Flu pandemic in 1918 we lost anywhere from 40 to 100 million people who died from the flu. How could we as a country service that many people who were sick? We can't, and … Read More »
---
A homeless 63-year old woman was beaten up today (9/29/2014) and her backpack was stolen?
At about 6:30 on a warm Hollywood Beach evening, just off A1A at an Intracoastal Park, Linda Lambert was waiting for a bus. Just like every day, she took the bus along the beach road in the evening.
Linda is one of a growing group of seniors who are homeless in this economy and, and she currently lives at the Homeless Voice Shelter on Federal Highway in Hollywood Florida. She has lived on and off the streets for over a decade.
Taking the bus was a normal daily routine, with no trouble. Until Friday night, her backpack made her a target. An old backpack without much in it (except some socks, jumbles of paper and a water bottle) was stolen from her.
Linda sat down and waited for … Read More »
---